The reflex of remote consultation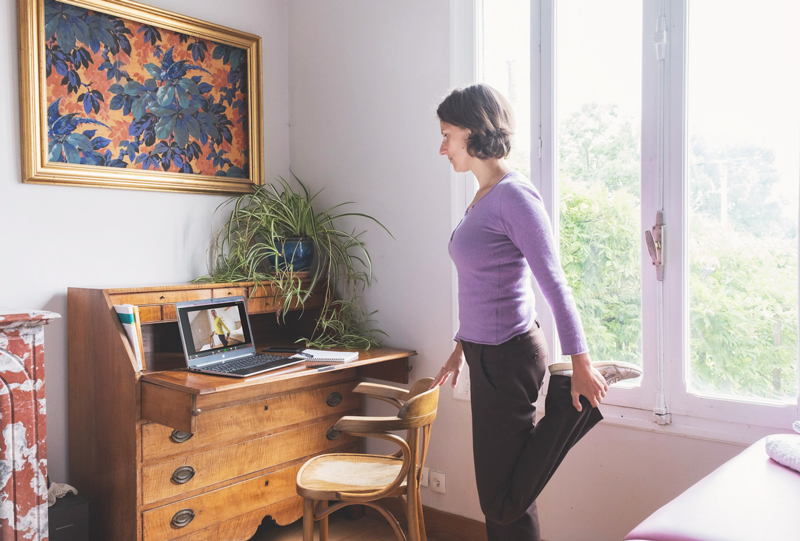 Do you want to relieve back pain, neck pain, shoulder tendonitis, recurring muscle pain?
You cannot go to an osteopathic clinic, you are abroad and do not know who to call, do you need to study your work station?
Have you thought about tele-consultation in osteopathy ?
Video consultations allow interaction with an osteopath expert in the musculoskeletal system and musculoskeletal disorders.
Scientific studies prove the effectiveness of such practices.
Osteopathic tele-consultation
More than basic advices, I will design a tailor-made program, depending on your problem, the equipment available, and your lifestyle. You will be the main player.
During the lockdown from March to May 2020, this innovative concept found its full meaning. It is a perfect alternative and is complementary to traditional office consultations.
To overcome the risk of contamination, during the coronavirus epidemic, tele-medicine has become more popular, particularly thanks to online platforms like Doctolib.  The number of remote video views has doubled.
The number of remote video views has doubled.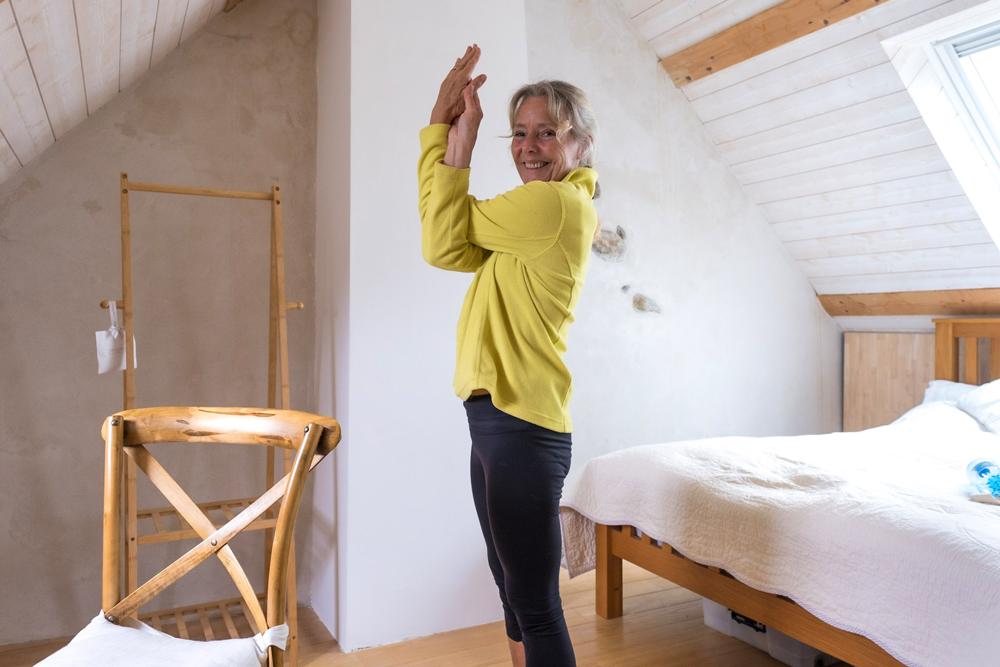 Why have a remote video consultation (teleconsultation) with an osteopath?
You will be in touch with an osteopath for a period equivalent to a session in the office, that is to say, approximately 45 minutes.
You will have the expertise of an osteopath concerning your reason for a consultation and for a possible medical referral.
You will receive osteopathic advice or a second opinion.
Your mobility will be tested to better understand the bio-mechanical functioning of your body.
Your posture will be studied, in both a daily and a professional context, using video to resolve postural imbalances.
You will receive a tailor-made exercise programme for muscle building and/or stretching in relation to your environment and lifestyle.
You will receive advice about exercise, managing your environment and dietary.
How does a teleconsultation of osteopathy take place
You make an appointment
Online on Google calendar or by email at contact@teleconsultation-osteopathie.com
You connect from a quiet location if possible
Either from a smartphone or from a computer or tablet equipped with a webcam on the Zoom application.
You will need a stable internet connection.
You will also need to be in a space which allows you enough room to perform the necessary movements.
If necessary, use headphones or earphones.
You start the session. This includes :
you talk with the osteopath to identify the reason(s) for the tele-consultation.
An examination and observation:
the osteopath will ask you to perform certain movements to analyze and to understand the mechanisms involved in your problem.
In this context, a discussion of your environment will be useful to determine the influence of your workplace or your everyday actions on your problem.
this links the reason for the tele-consultation with the results of the clinical examination and puts forward a treatment strategy or, if necessary, a referral to another health professional,
personalized advice on posture, muscle-strengthening exercises and stretching, in order to evaluate their placement, their possible correction and to feel their effects.
You receive advice from the osteopath
This will be specific to the individual according to their physical person (ergonomics / stress / posture), their lifestyle (nutrition / meals / sleep) and their physical activity.
It will include memo-files / documents or videos made to measure for the patient.
Following the tele-consultation, the exercises indicated will need to be repeated regularly and a quick check (included in the initial remote consultation) may be made a few days later, again in video consultation, in order to verify the implementation of the correct practices, assess the relevance of the therapeutic strategy and learn about the patient's progress.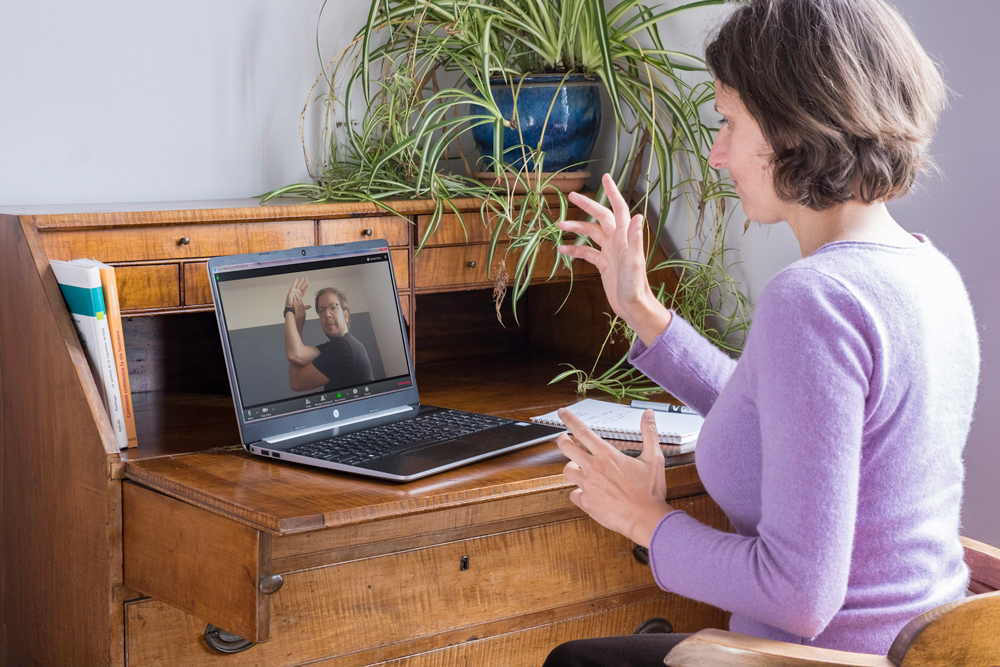 You finish the tele-consultation
An osteopathic teleconsultation has a duration equivalent to an osteopathic consultation performed in an office, that is to say approximately 45 min.
Once the exchange is complete, the osteopath ends the teleconsultation and, in agreement with the patient, online payment is initiated.
Like any osteopathy consultation, teleconsultation can be reimbursed in whole or in part by certain insurance companies.
Proof of osteopathic teleconsultation is sent to the patient's secure area (where they can find all of the shared documents).