Have you thought about tele-consultation in osteopathy ?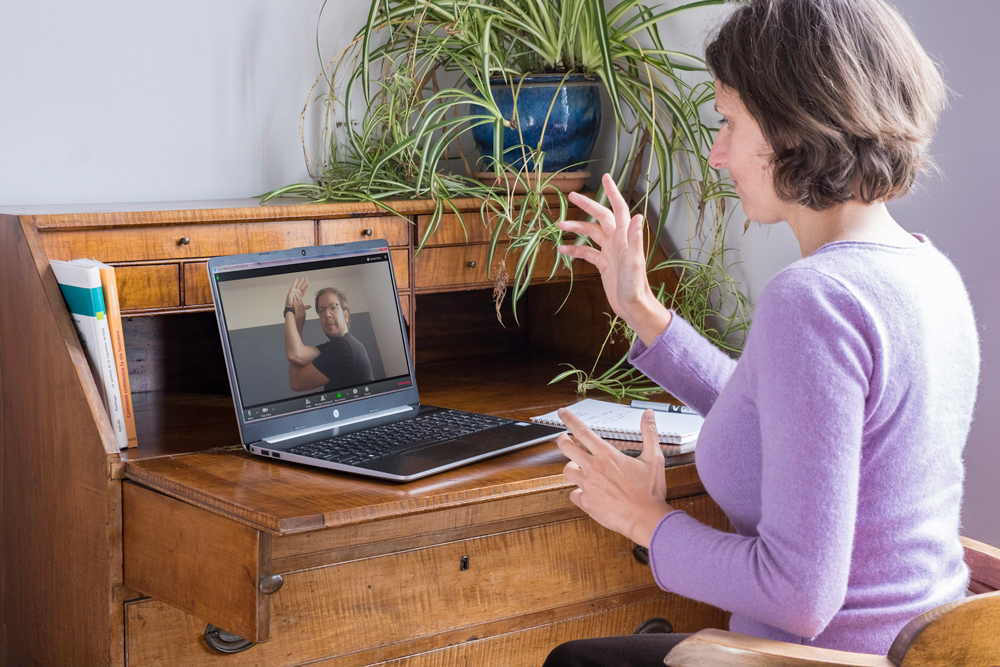 Do you want to relieve back pain, neck pain, shoulder tendonitis, recurring muscle pain? 
You cannot go to an osteopathic clinic, you are abroad and do not know who to call, do you need to study your work station?
Video consultations allow interaction with an osteopath expert in the musculoskeletal system and musculoskeletal disorders.
Scientific studies prove the effectiveness of such practices.
My problem was with my right arm that I could not lift without feeling extreme pain in my right shoulder. This was during COVID-19 confinement and I could not see my regular Chiropractor. I had no idea what this could be and how to solve it.
Part of my work is to go to my warehouse and help with carrying rather heavy boxes. For a few days, I could not do this task without feeling a lot of pain.
Before using Lucile's services I had some doubts as usually, when going to my chiropractor, there is always some human intervention to release the pain. I was wondering how this could be done online but I was ready to try.
The result was amazing. Lucile took the time to clearly understand the symptoms and what could have caused the pain before recommending a special treatment. She filmed herself during all the steps of the treatment which made it very easy to follow. After 2 to 3 days, the pain was gone and it never came back. I continue following her recommended treatment.
Since then, my son had some issues with his back and I recommended him to consult with Lucile. Same positive results for him following his own customized treatment.
I would definitely recommend Lucile's services as it is so easy to have access to her without leaving your home. You don't waste time going to the Chiropractor, waiting in the waiting room, spending 5 minutes with the doctor (that was usually the time he could spend with me before attending another patient). You can even have access to her when travelling for business for with your family! I don't know if everything can be solved this way but it's definitely worth a try.